September 2023 - Examination success!
We couldn't be more proud of our year 11 leavers who managed to achieve some outstanding results.  75% of our pupils achieved a 4+ in English which is above the national average for all schools - this is a huge achievement considering our pupils have a health need and the majority have had significant periods out of school.  Well done and massive thanks to all staff who go above and beyond to ensure that our pupils get to the placement they want post 16.
September 2023 - Destinations
Quote from Lili who is doing Level 3 Health & Social Care at Ashford College: "I'm really enjoying it and I'm enjoying the independence of it. Everyone is really nice and I think I want to look into foster care work in the future!"
Quote from Bradley who is doing Level 3 Entrepreneurship at Canterbury Academy:
"I am loving the freedom and flexibility I have in the 6th form.  We work hard but we are treated like adults and the opportunities are one of a kind!
If it weren't for TRS I wouldn't be here."
TRS is incredibly proud of our Y11 leavers who are settling well into their onward provisions.
Pupils have progressed to a range of different provisions across Kent including 6th forms, colleges, study programmes at smaller training provisions, online providers and apprenticeships.  We wish them well in their new adventures!
June 2023 - UNICEF Rights Respecting Schools
Silver Award
We are very pleased to share that following a visit from UNICEF, The Rosewood School has been successfully accredited as a Silver Rights Respecting School! 
Thank you to everyone involved in the accreditation, all staff and pupils made a fantastic representation of our school. Well done!
Congratulations as well to everyone else in the Rosewood school community for all the excellent work that you do which has contributed to this recognition. Achieving this award would not have been possible without you, so thank you!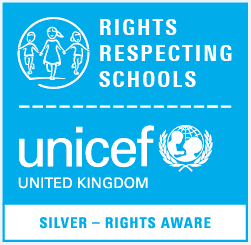 ;