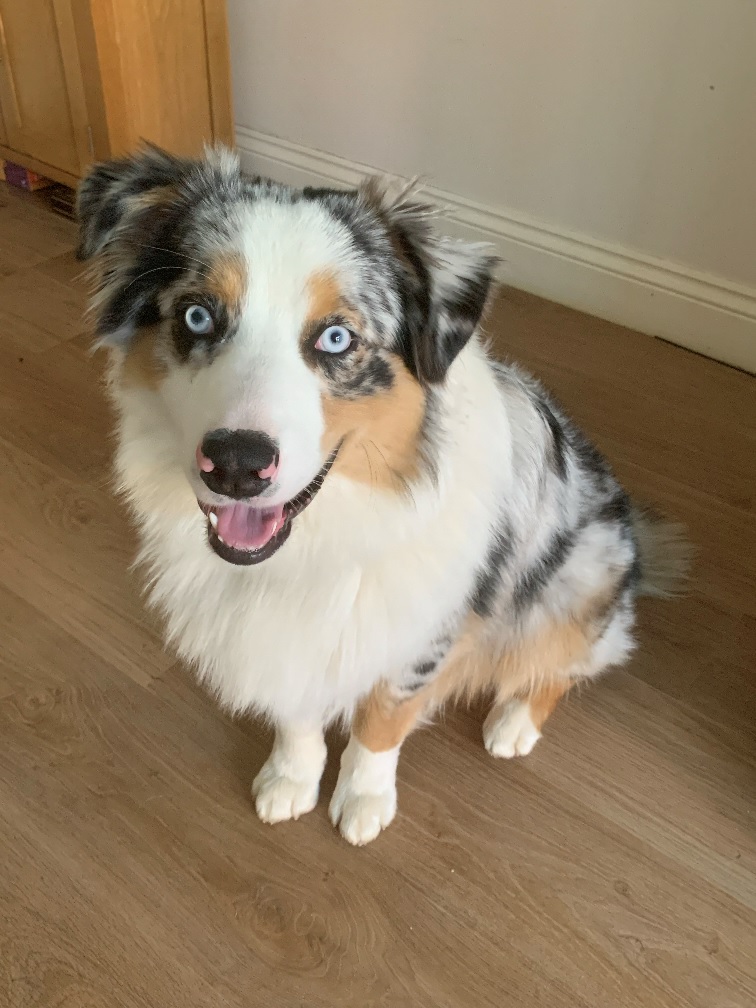 Shadow - Australian Shepherd
The Twins :)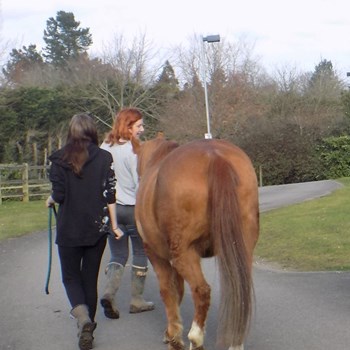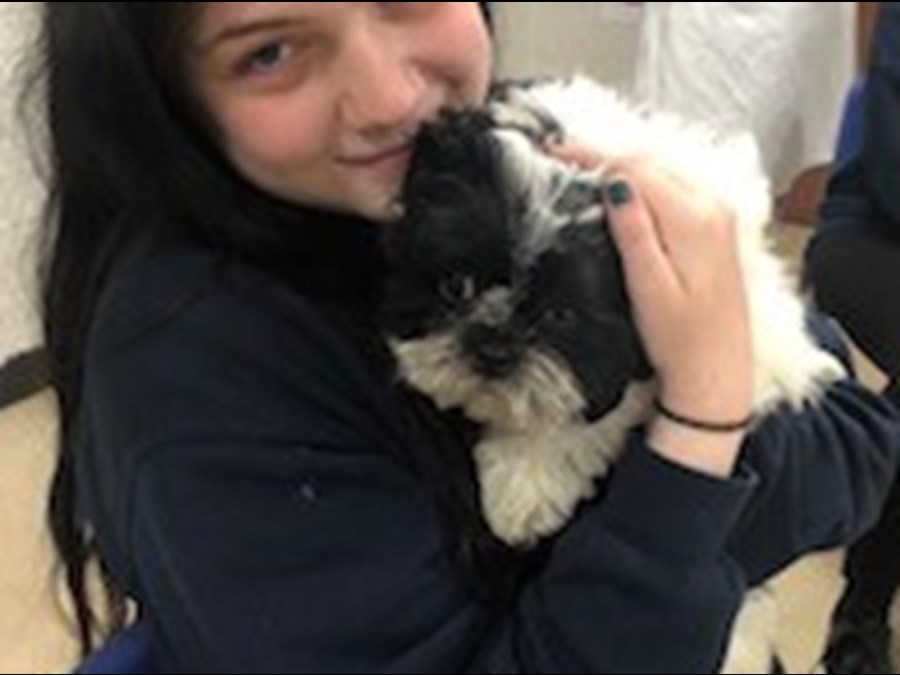 Interventions
From information gathered at baselining we identify the appropriate intervention based on gaps identified and contextual need.
Teaching Assistants are valued members of our team.  The use of a Teaching Assistant is planned for by the teacher/deliverer to gain the most effective teaching and learning in the classroom.
The Teaching Assistant can:
Proactively support teachers with their lessons
Proactively support learners within their lessons
Lead interventions when required
Support the delivery of the work in the short term absence of the teacher as they are the consistent person for the learner
Therapeutic Support
Supporting both the learner and their family we are able to offer swift and appropriate access to a range of therapeutic interventions. 
This might be: 
Mentoring
Counselling (Place2Be)
Signposting to appropriate agencies
Drawing & Talking
Equine Therapy
Therapy dogs
We have two therapy dogs (Shadow, Freddie and Lexi) who are very much an integral part of our learning support.
Interacting with a friendly pet can help many physical and mental issues. It can help reduce blood pressure and improve overall cardiovascular health. It can also release endorphins that produce a calming effect. This can help alleviate pain, reduce stress, and improve your overall psychological state.
Some benefits of pet therapy include:
making you happier, lessening depression, and improving your outlook on life
decreasing loneliness and isolation by giving you a companion
reducing boredom
reducing anxiety because of its calming effects
helping children learn empathic and nurturing skills
improving the relationship between you and your healthcare provider
Freddie (pictured with Beth a year 11 pupil) - Freddie is our newest addition!  Freddie, is still a puppy who Mrs Storer has rescued and has already made a huge impact on staff and pupils.  More information to follow in relation to his special talents :)

Shadow (pictured) will be working at the Canterbury site. Shadow is an Australian Shepherd and the owner was lucky enough to have access to a breeder that has bred and selected him for being a  therapy dog.  Shadow is one of the preferred therapy dogs in America alongside labs and spaniels. He has completed his advanced trick dog award and is just about to start his good citizen courses as well. He needs to be 9 months old to register as a PAT which is 5th September.  He is at the first stage of being shown for Crufts.  Good luck Shadow, we can't wait to meet you!

Lexi works at the Leybourne site.  Lexi is also used to build confidence but she really enjoys being outdoors, so she helps to encourage participation and teach good life skills.

Penny will be joining us when trained, we have met her and she is a complete live wire who is quite mischievous, she has been found with objects in her mouth that she's 'found'!  However, her boundless energy and personality add a different dimension to the team and needless to say when fully trained she will be a key member of staff.

Equine Therapy

Across The Rosewood Schools we will be offering equine therapy to our pupils.  An introduction day will take place  where the benefits of being around horses will be explained and then a programme to support careers, well being, mental health will begin.  Here's a little bit of information on Rio and Jamaica:

Rio and Jamaica are 22 year old quarter horse mares. Very unusually in ponies, they are twin sisters, although very different in looks and personality. Rio, the eldest twin, is chestnut in colour, and is the tallest of the sisters, standing at 14.3 hands. Jammy, bay in colour, is the smaller of the sisters, but also the fastest, never losing a race between the two of them. They have never been separated, and live closely  together with their two donkeys, Woody and Lily.  The girls love a hack around the forest or a gallop along the beach.  Their favourite foods include carrots, apples and mince pies!

 

;